PLEASE SCROLL DOWN TO THE BOTTOM FOR CONTRACT
*****************************************************************************************************
3-10 Month old baby photography $175 ($50 non refundable fee to book.)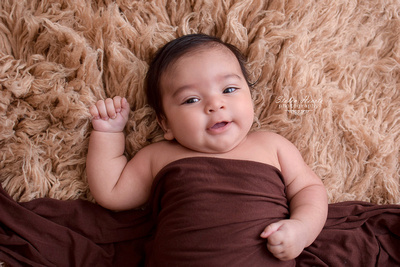 Includes 10 beautiful edited images, use of props, backdrops decor and outfits if available
(additional images available for purchase at a regular price if available)
***************************************************************************************************
Maternity
$250 ($50 non refundable fee to book)
The balance is due on the day of your session

ASK ABOUT THE MATERNITY/NEWBORN BUNDLE PACKAGE $50 OFF
Price includes:
15-20 edited digital images, Online gallery to share and download.
*Copy release form to make your own prints
(additional images available for purchase at a regular price if available)
*****************************************************************
CHILDREN SESSIONS
Special $180 ($50 non refundable fee to book)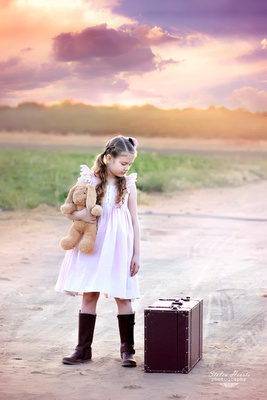 (This sessions its only for children no parents)
(Beautiful outfits available upon request depending of age)
Price includes: 10 edited images, Online gallery to share and download.
(Available images for purchase at a regular price)
********************************************************************************************
Birthday Cake Smash
$275 ($50 NON refundable fee to book)
The balance $225 is due on the day of your session.
Price Includes:
*Session time in the studio
*Decoration backdrops or theme set up
*15-20 beautiful edited images for you to download and share with family.
*Copy release form to make your own prints
*2 outfit changes (One for portraits without the cake and one with the cake)
*Rompers and diaper covers available at no additional cost
*Cake is included (Due to possible allergies, there is no obligation on getting the cake from me but please trust my opinion on what looks good with your setup and follow my instructions
INDOORS ONLY (ONE MINI BUBBLE BATH SESSION FREE WHEN YOU BOOK A BIRTHDAY SESSION)
This means MORE IMAGES in your Gallery :)
***************************************************************
Family Sessions/High School Seniors
~ Starting at $250 (For Family Sessions please contact me for more information)
High School Seniors/Graduates
~ $250 (Outfit changes) $50 non refundable fee to book your session.
Full Package includes:
15 beautiful edited high resolution images
A gallery to view and download images
A print release form
Outfit changes
​Like us on Facebook https://www.facebook.com/Stolenheartsphotography/
PLEASE SCROLL DOWN TO THE BOTTOM FOR CONTRACT
NEWBORN PACKAGE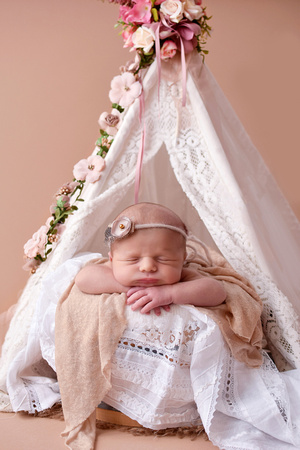 Newborn Package $300
($50 non-refundable fee to book your session. The balance $250 is due on the day of your session)
*Please Scroll down to read more information about newborn sessions welcome package.
This Session is typically 2-4 hours long to give time to feeding, settling, changing and time for posing. I will do my workflow and images. Includes about 1-2 props as well as beanbag poses. * 15+ beautiful edited images with print release form. * A link to a gallery to view and download digital images. * Outfits provided * Parent shots.
**** NEWBORN SESSION WELCOME INFORMATION****
Thank you for choosing Stolen Hearts Photography as your newborn photographer. I am very excited to be able to capture the memories of your new bundle of joy. I am a mother of two so I truly understand how delicate your new baby is. Your newborn's safety is my number one priority during your session. Please feel confident that I would never do anything to put your baby in any kind of danger or harmful situation. Every pose I do is a pose that I feel comfortable doing. As a newborn photographer I had study and took workshops to learn how to pose and handle babies in a safe way. I work using a newborn photography beanbag to pose babies. Once in a while I would use a backdrop and other props. (we can talk about more details when we meet) I also use newborn outfits from vendors that makes quality items for my sessions. I do wash my items with baby soap. If your baby is allergic to soap please let me know ahead of time. Thank you for choosing Stolen Hearts Photography as your newborn photographer.
BEST TIME FOR SESSION
The best time to photograph a newborn is within the first two weeks after being born. (I prefer 7-12 days) At this age it is easier to position and move them into those curl cute poses. Morning time is the best time to schedule a newborn session since this is the time of day that most babies are happiest or had a great night sleep. A newborn session will usually last between 1-3 hours. This allows time for feeding the baby or any necessary breaks. sometimes it can take several minutes to soothe your baby or get them into the pose that I am looking for. Please try to make it to your session on time. I understand that it's hard with a newborn at home or if there are more siblings but my time is as precious as yours. I really appreciate it.
BEFORE YOUR SESSION
I have a few helpful tips that will ensure that your session will go smoothly. If possible, try to keep baby awake 1-2 hours before the session. This would be a great time to give them a bath, a bath will nicely prepare them for a state of peaceful sleep. I also recommend your newborn having a nice full belly for their session. Breast-feeding mommies should try to avoid any spicy or acidic juices and foods. This can make your baby's tummy feel uncomfortable and they won't sleep very soundly. Just remember, a sleepy and full baby is a happy baby. Be sure to dress baby in comfortable and loose fitting clothes. We don't want to wake up baby when we change to a romper. Any tight clothing will leave marks and indentations on their skin in their photos. If your baby boy is being circumcised, try to schedule the session either before or about 5 days after the procedure. Some poses might be uncomfortable for them since they will be a little sensitive.
WHAT TO BRING
Here is a list of items that I suggest bringing to your newborn session: • Extra formula (bottle fed babies) • Pacifier • Extra diapers and wipes
I have all the props and rompers needed.
Please trust my style ( If you hired me, then you already visited my newborn portfolio and can see the type of rompers I use.)
DURING THE SESSION
I keep the room very warm to ensure that your baby is comfortable during their session. I have my small home studio I keep the room/area at a warmer temperature. Be sure to wear comfortable or thin clothing in case you feel too warm during the session. Sometimes it can take several minutes for me to calm or soothe a baby into that restful sleep state. Please be patient and know that this is very normal. It's also normal for them to pee or poop on the backdrops (and me) since they won't have a diaper on. This happens ALL the time. I clean and sanitize all fabrics before each use. I also request that you have as few individuals present at the session as possible. Usually mom and dad or mom and a grandparent are best. Too much noise and excitement can unsettle the baby making it more difficult to soothe and relax them. Having too many people can also make mom and dad nervous creating a more tense environment. This session should be a time for you to relax and watch the memories of your precious baby being made. I can assure you that your baby will be in good hands and your photos will come out amazing! I'm looking so forward to meeting your new little bundle of joy! Please do not hesitate to contact me with any questions or concerns that you might have. One last thing... Please don't bring cameras or recording device. You will have the best edited images from your session and as a complimentary item I also record a very small 1 -2 min video for memories.